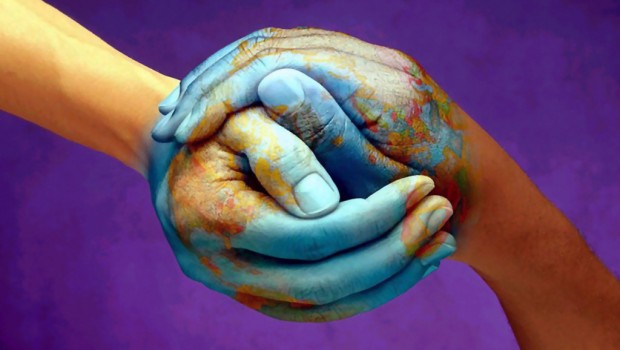 Published on October 29th, 2013 | by thezooooo
Test: een veerkrachtige cultuur is cruciaal bij vernieuwing.
This item will be translated on a later date.
"You can't walk alone. Many have given the illusion but none have really walked alone. Man is not made that way. Each man is bedded in his people, their history, their culture, and their values." – Peter Abrahams – South African writer
Naast de individuele testen over persoonlijkheid en rollen, is het erg handig om de cultuur te 'meten'. Hier hebben we een test voor. We zetten overigens testen in ons proces alleen in wanneer het relevant is. Zijn er al eerder testen gedaan: dan gebruiken we graag die output!
Voor het duiden van de cultuur binnen een organisatie(eenheid) is onder andere op basis van de studies van Cameron, Quinn en Rohrbaugh de cultuurscan ontwikkeld. Zij brachten de belangrijkste indicatoren van effectieve organisaties op basis van statistische analyse in kaart. Deze dimensies worden samen vaak genoemd als het model van 'concurrerende waarden'. Hieronder teruggebracht naar twee hoofddimensies:
– stabiliteit en beheersbaarheid versus flexibiliteit en vrijheid van handelen
– interne gerichtheid en integratie versus externe gerichtheid en differentiatie
Samen vormen deze beide dimensies vier kwadranten met elk een eigen verzameling indicatoren voor de effectiviteit van de organisatie. Te weten mensgerichte cultuur, verandergericht, resultaatgericht en beheersgerichte cultuur.
Uit onderzoek komt naar voren dat de meeste organisaties een dominante culturele stijl ontwikkelen. Maar er zijn nauwelijks organisaties met maar één cultuurtype. Het gaat om de voor iedere organisatie juiste mix van de vier organisatieculturen. Ieder cultuurtype werkt daarnaast het beste in het activiteitendomein dat inhoudelijk consistent is met dat cultuurtype. Er is dus geen ultieme 'beste' organisatiecultuur, alleen in een bepaalde context werkt de ene cultuur beter dan de andere.